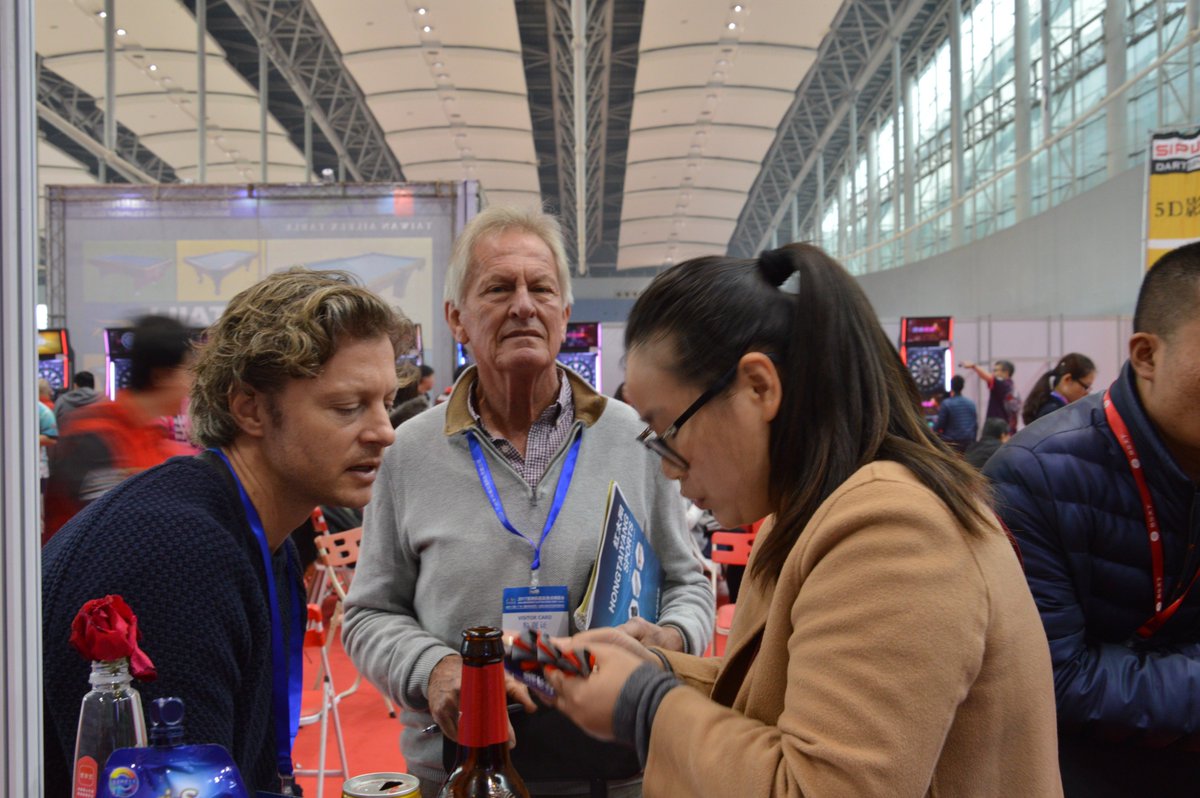 The organization for AAA 2018 (2018 Asia Amusement & Attractions Expo) has now shifted into high gear! So far, more than 21% booths for 2018 have been booked!
If you don't want to miss you chance to attend this Asia leading game, amusement, theme park and attraction show, then please confirm your participation with us at your earliest convenience, for early exhibitors are going to get our complimentary offers!
Complimentary Offers for Early Exhibitors!
Exhibitors who register before Sep. 20
th
will get the following free offers from us:
One free color ad in AAA 2018 show catalog, which will be delivered to tens of thousands of professional purchasers on site in person or by mail;

Promotion for your company through our hundreds of media partners;

A free reception banquet on the evening of the 3rd of April (19:00pm-20:30pm) for you to socialize with worldwide insiders;

Two nights free accommodations.

Hall Plan for AAA 2018
Totally 100,000 sq.m will be planned for 2018 and each exhibition hall is about 10,000 sq.m!
| | |
| --- | --- |
| Hall 1.1, Hall 2.1, Hall 3.1, Hall 4.1 | Arcade Games & Amusement Rides |
| Hall 2.1 | Oversea Brands |
| Hall 5.1 | Theme Parks & Attractions |
| Hall6.1, Hall 7.1 | Inflatables |
| Hall8.1 | Vending Machines,Theaters & Cinemas |
| Hall 2.2 | VR&AR Equipment |
Great Market Potentials in China
By 2015 there were about 909 million Chinese residents who had passed the income threshold for visiting theme parks, and as China's economy continues to boom, by 2020 this figure will grow to 110.4 million and China's annual theme parks visitors will hit 423 million person-times by 2023 , according to AECOM.
Presently, China's theme park market is still in bud. With industry giants like Disney and Universal Studios penetrating into Chinese market, consumers' enthusiasm for theme parks will be further ignited, which will help theme parks to gain even higher market acceptance.
Millions theme park visitors means millions RMB business! It is still not too late for you to enter Chinese market! Now it is the best time to register for AAA 2018!
2018 Asia Amusement & Attractions Expo (AAA 2018)
Date:
April 3rd-5th, 2018
Venue:
China Import & Export Fair Complex (Area A)
Website:
www.aaaexpos.com,
Best regards,
Guangdong Grandeur International Exhibition Group
Contact:
Zoey Lin
Phone:
+86-20-29806570
Tel/Whatsapp
:+86 18825066446
Fax:
+86-20-36657099
E-mail: grandeurzoey@yeah.net
AAA 2017 post-show report:
http://www.aaaexpos.com/article/show_article.php?id=409